About the Band
Gringa is a San Francisco/Oakland -based band that weaves infectious rhythms from Brazil and the Americas through catchy hooks, tasty harmonies, and sassy songwriting, creating a unique sound that uplifts and inspires listeners while dissolving cultural barriers and transcending the status quo.  Originally formed in 2013 as a trio, Gringa continues to grow as a collective of female and non-binary musicians with deep respect for Brazilian influences and original songwriting.
Gringa excites audiences with their own brand of playful and thought-provoking original songs in English and Portuguese, as well as unique, genre-bending covers of a range of classics.  By mixing Brazilian (samba, forró, maracatu), Latin, funk, rock, and reggae grooves, with elements of jazz, pop, and hip hop, Gringa has developed an all-inclusive party-in-a-box live show that seduces listeners into a tropical vacation on the dancefloor.  
The name Gringa is a pie in the face of US exceptionalism and imperialism, an antithesis to xenophobia, and the band's female and genderqueer lineup is a direct challenge to patriarchal norms and stereotypes.  While many lyrics contain tongue-in-cheek humor, others address serious themes of love, loss, and social and eco justice.  Gringa aims to be an artivist refuge of fun, inclusiveness and internationalism, whose music connects with people, and connects people together, dismantling bigotry one beat at a time.
Gringa supports their values by participating in counterculture and fundraising events, including past collaborations with Rock the Bike, Coletivo Desbordar, Women's Audio Mission, Rivers International, Breast Cancer Action, and has played many great venues and events in the Bay Area such as The Chapel, Ashkenaz, and Carnaval SF.  In 2017 they self-released their debut EP, "Letters from A. Broad".
Current Members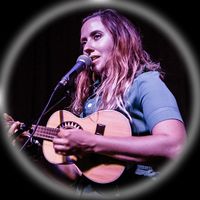 Maya Finlay - Guitar, Cavaco, Voice, Songwriting
Maya is an audio engineer, producer, songwriter and multi-instrumentalist based in San Francisco.  Growing up she studied jazz and pop piano, classic rock guitar, and was inspired to learn sound engineering due to a love of hip hop.  Her world greatly expanded when she discovered the music of Brazil, where she studied guitar and percussion for two years.  Her unique, bilingual songs reflect these influences by marrying infectious Latin grooves with memorable melodies and clever lyrics.  In addition to writing and performing, Maya is a full-time Audio Engineer at SFJazz Center, and produced the debut Gringa EP.  She has played guitar, cavaco, keys/synth, and percussion with several Brazilian/Latin bands in the Bay Area, including BrazilVox, TropiCali and Sang Matiz.   www.my-fy.com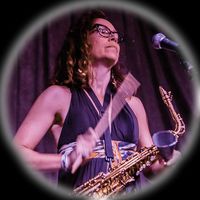 Kate Pittard - Alto Sax, Percussion, Voice, Songwriting
Kate Pittard has been a professional saxophonist, singer and songwriter for over 15 years. She also currently plays with Afrolicious, Kelly Park Big Band, Antonio Guedes and My Blue Soul. She finds herself in the deep grooves of funk as well as the screaming pitches of Brazilian frevo. Her obsession with Brazilian music has driven her study of percussion, most notably the zabumba. As a lifelong student, she also plays flute, pifano, guitar and various percussion and she writes songs both in English and Portuguese.  www.katepittard.com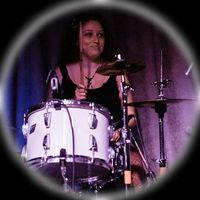 Luna Fuentes-Vaccaro - Drums, Percussion
Born in LA and raised in Valparaiso, Chile, Luna has a musical background that is especially unique. She is a passionate musician, a student and performer of music since a young age, playing guitar for over 15 years and drums for over a decade. As a student of music in Chile, Luna attended the Valparaiso Samba School, and studied Electric Guitar, Classical Guitar, Drums and Percussion under a variety of private instructors, learning techniques, theory, and advanced chart reading. An avid performer, Luna has played across the United States with indie rock band Mount Saint Elias as well as various Samba ensembles. She recently recorded drums on a full-length album with the band Clouds Rest, in addition to recording 2 EPs with Mount Saint Elias in 2015.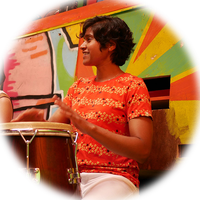 Megha Makam - Percussion, Voice
Megha is a musician in the San Francisco Bay Area whose background spans vocals, Brazilian percussion, pandeiro, cavaquinho (Brazilian ukulele), guitar, drumset, and DJing. Not only is she devoted to the study of music, language, and cultures from around the world, but in 2017 she completed a doctorate in biology at Stanford University.  She has studied capoeira since 2008 under her teacher, Mestre Beiçola, and, as part of his company, Brazivedas, she's performed in many shows, demonstrations, workshops, and taught classes for kids and adults in the Bay Area.  She currently plays with Trio Terra in addition to Gringa. Her mission is to help people stay fit and healthy by bringing rhythm and movement into their everyday lives. www.meghamakam.wordpress.com/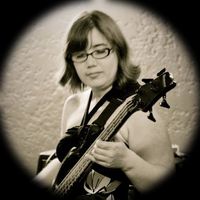 Avelina Brown-Nunez - Bass
Avelina Brown-Nunez has been playing bass for more than 25 years. She grew up learning music in public school and went on to study music at Diablo Valley College, the Jazzschool, and San Francisco State University where she extensively studied jazz and world music. She has been singing for about 15 years. She has played in a variety of bands, from ska, motown, funk, country, west african, rock, salsa, blues, jazz and more. She recently recorded a full length album with her rock band, Telegraphics, to be released in the summer of 2018.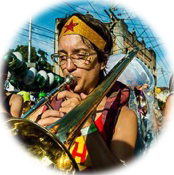 Claire Haas - Trombone, Percussion
Claire Haas is a musician, community organizer, and coach. Her trombone playing ranges from jazz, choro, samba, frevo, and salsa, to playing with brass bands including Mission Delirium. She brings her feminism to her music, and played with the all women's brass band Damas de Ferro while in Rio de Janeiro. As a composer, she seeks to create music that is relevant to and in dialogue with her communities. She is a graduate of the Capital University Conservatory of Music.  www.clairehaas.com/music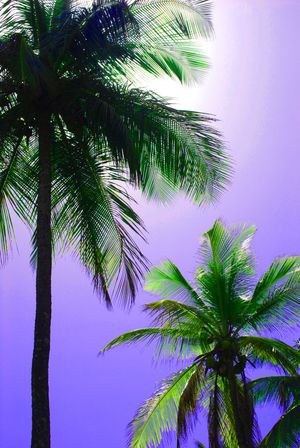 Past Members and Special Guests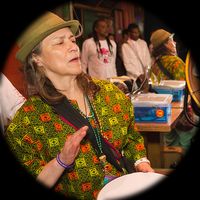 Percussion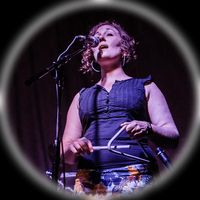 Diana Di Battista
Percussion, Voice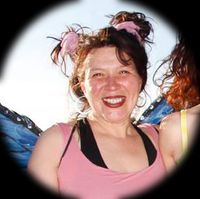 Zori Marinova
Percussion, founding member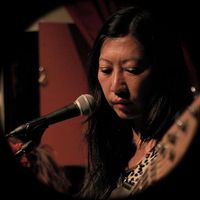 Caroline Chung
Bass